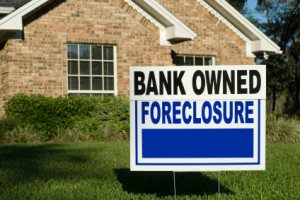 Here's another sign that the tide has turned on the national real estate market: US homes entering the foreclosure process fell to their lowest levels in 7 years during the 3rd quarter of 2013.
This is tremendous news for interested home sellers because foreclosures have been pulling down median sales prices all across the country for the last few years.
What's more, the drop in foreclosures signals that fewer homeowners are falling behind on mortgage payments, which is yet another indication that the market is in fact improving.
And that's good news for everyone!
More National Housing Market Trends
According to a recent Associated Press article, lenders started the foreclosure process on 174,366 homes between July and September, which is the lowest level since the second quarter of 2006.
Here are some more recent trends that experts are seeing on the national real estate market:
Foreclosure starts fell 13 percent from the previous quarter
What's more, foreclosure starts were down 39 percent from the third quarter last year.
During the third quarter 2013, foreclosure starts saw year-over-year decreases in 38 states, including Colorado, Arizona, California and Illinois.
Meanwhile, there were year-over-year increases in foreclosure starts in 11 states, including Maryland, Oregon, New Jersey and Connecticut.
Although there were fewer homes entering the foreclosure process, lenders actually increased their home repossessions. Thus, data shows there was actually a quarterly increase in homes lost to foreclosure.
Completed foreclosures increased 7 percent between the second and third quarter.
Still, completed foreclosures were down 24 percent year-over-year during the third quarter
119,485 homes were taken back by lenders during the third quarter. Experts project that the country will complete about 507,497 foreclosures by the end of the year, which is actually down about 24 percent from 2012′s total.
Foreclosures peaked in 2010 with 1.05 million. They have been decreasing since then.
The total number of homes taken back by banks increased between the second and third quarter in 26 states, including New York, New Jersey, Illinois and Virginia
During the third quarter, it took an average of 551 days between the time a home began the foreclosure process to the time it was completed repossessed. This is an increase from the average number of days this process took in the second quarter, which was 526 days.
New York had the longest foreclosure processing time with an average of 1,037 days, or almost three years. Meanwhile, Maine had the shortest foreclosure processing time with 160 days.
Florida continues to have the highest rate of foreclosures, with a rate that is more than twice the national average during the third quarter.
The other states that made the Top 10 List for Highest Foreclosure Rates in the 3rd Quarter were: Nevada, Maryland, Illinois, Ohio, Connecticut, Delaware, New Jersey, Indiana and South Carolina.
Keeping Our Eyes on Real Estate Trends for You
While we just shared with you a ton of real estate data, the bottom line is that the drop in overall foreclosure starts is an indication that the US housing market is continuing to improve.
This improvement is being aided by steady job growth, more reliable loans and rising home prices.
Check back soon for more updates on US housing market trends!